Aroma Chemicals + Essential Oils
Fine
Ingredients
Industrial
Chemicals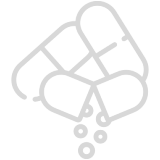 Specialty Chemical Intermediates
Surfactants + Performance Additives
Graham Gets it Done
You have a business to run. You have customers demanding delivery. You need your materials on time, no matter what is happening in the world. We've built a system that serves your market and keeps your business running.
With Graham, you'll get what you need.
Experience and Professional
Our team has a deep background in procurement, distribution, and customer service.
Service
From finding the right supplies to keeping your paperwork in order, we're on your side.
Global Supply Chain Expertise
A world-wide network of suppliers, shippers, and warehousers ensures timely deliveries.
Quality Control
We monitor materials and vet every vendor so you stay compliant and your goods are great.
Inventory Management and Logistics
Uninterrupted supply and on-time delivery.Know where your shipments are and when you'll get them
Listening. Planning. Understanding Your Business.
Go beyond today: we'll help you plan supplies for changing markets. We're on your side.
"For over 20 years, our family has been delivering to customers around the world. We're proud to keep every promise we make."
Brad GrahamOwner | Owner / President — Graham Chemicals
Custom Manufacturing So You Can Get What You Need
Sometimes, the chemical or ingredient you need isn't available. That's why we've contracted with trusted manufacturers to create the right chemical.
Our Custom Manufacturing Network
Our network includes an extensive portfolio of technologies and top-of-the-line reactors, evaporators, spray dryers, and particle processing equipment, available to produce your new complex molecules utilizing multi-step synthesis. Our sales and technical professionals work side by side with you to understand your process and develop the chemical that meets your specifications and standards.
You know your market. You know what your work demands. If we can't find it, we'll find a way.
Our Mission
Everything we do is built around providing the most effective sourcing, distribution, logistics, and service to our clients. It's what we've built our mission around.
To be a leading global distributor of specialty chemicals
To provide outstanding technical and customer service that far exceeds our competition
To offer reliability, efficiency, flexibility, and the highest quality standards at competitive prices
To add value to our customers' products through consistent innovation and improvement of our products
To listen to and understand the needs of our customers, vendors, and employees
To work in a successful team environment with our customers, vendors, and employees
A Global Supplier.
Multiple Warehouse Locations Nationally.
As a leading global distributor of specialty chemicals. Our Mission is to offer reliability, efficiency, flexibility, and the highest quality standards at competitive prices