Graham Chemical: Supply Chain Expertise To Get Vital Materials Where You Need Them
Change global unpredictability into certainty. Work with a team that works around the world. Want to control the supply chain?
Aroma Chemicals + Essential Oils
Fine
Ingredients
Industrial
Chemicals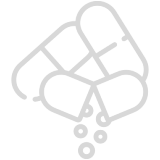 Specialty Chemical Intermediates
Surfactants + Performance Additives
"Graham gets me what I need, when I need it — and even helps me plan around market demand and supply chain disruptions."
The Supply Chain Is Complex. We Make It Work For You.
You know that the supply chain can be disrupted at any time…but that doesn't change your customer demands. That's why you need a partner who can navigate complexity, prepare for uncertainty, and plan in advance so you aren't left short.
You have a business to run. You need your materials on time, no matter what is happening in the world. We've built a system that serves your market and keeps your business running.
How do we do that?
A Worldwide Supplier Network
We've developed a network of suppliers from around the globe. Each one has been chosen because they offer high-quality materials at competitive prices, while maintaining best-in-class turnaround time and technical support.
An Ability To Find Materials
This global network gives us the ability to scour the globe in search of what you need. National and international relationships give you the edge when materials are hard to find or supplies are running short.
Experienced, Personal Service
We listen and adhere to your specifications, equipment and packaging preferences, and delivery hours. We monitor your shipment, noting delivery schedules and delay alerts, if any. We record lot numbers and archive them for historical reference.
We Handle The Logistics
Paperwork isn't your job. It's ours, and we make sure you meet all regulations and requirements. A Certificate of Analysis accompanies each shipment. We also offer safety and handling assistance as well as storage and equipment options.
"For over 20 years, our family has been delivering to customers around the world. We're proud to keep every promise we make."
Brad Graham | Owner / President — Graham Chemical
Custom Manufacturing So You Can Get What You Need
Sometimes, the chemical or ingredient you need isn't available. That's why we've contracted with trusted manufacturers to create the right chemical.
Our Custom Manufacturing Network
Our network includes an extensive portfolio of technologies and top-of-the-line reactors, evaporators, spray dryers, and particle processing equipment, available to produce your new complex molecules utilizing multi-step synthesis. Our sales and technical professionals work side by side with you to understand your process and develop the chemical that meets your specifications and standards.
You know your market. You know what your work demands. If we can't find it, we'll find a way.
Our Mission
Everything we do is built around providing the most effective sourcing, distribution, logistics, and service to our clients. It's what we've built our mission around.
To be a leading global distributor of specialty chemicals
To provide outstanding technical and customer service that far exceeds our competition
To offer reliability, efficiency, flexibility, and the highest quality standards at competitive prices
To add value to our customers' products through consistent innovation and improvement of our products
To listen to and understand the needs of our customers, vendors, and employees
To work in a successful team environment with our customers, vendors, and employees
A Global Supplier.
Multiple Warehouse Locations Nationally.
As a leading global distributor of specialty chemicals. Our Mission is to offer reliability, efficiency, flexibility, and the highest quality standards at competitive prices
Want to master your supply chain? Let's talk.
Focus on creating. We'll make sure you have the material you need to keep building.